INTER TARGET PENS NEW SASSUOLO DEAL
Italian champions Inter Milan have been dealt a big transfer blow after one of their targets signed a new deal at his club. GianlucaScamacca has emerged as an Inter Milan target in recent weeks and there were transfer rumours that the Nerazzuri are confident that they can do a deal for Italian international striker Scamacca who plays for Sassuolo in the Italian Serie A. The confidence would have taken a big hit after Scamacca signed a new Sassuolo deal.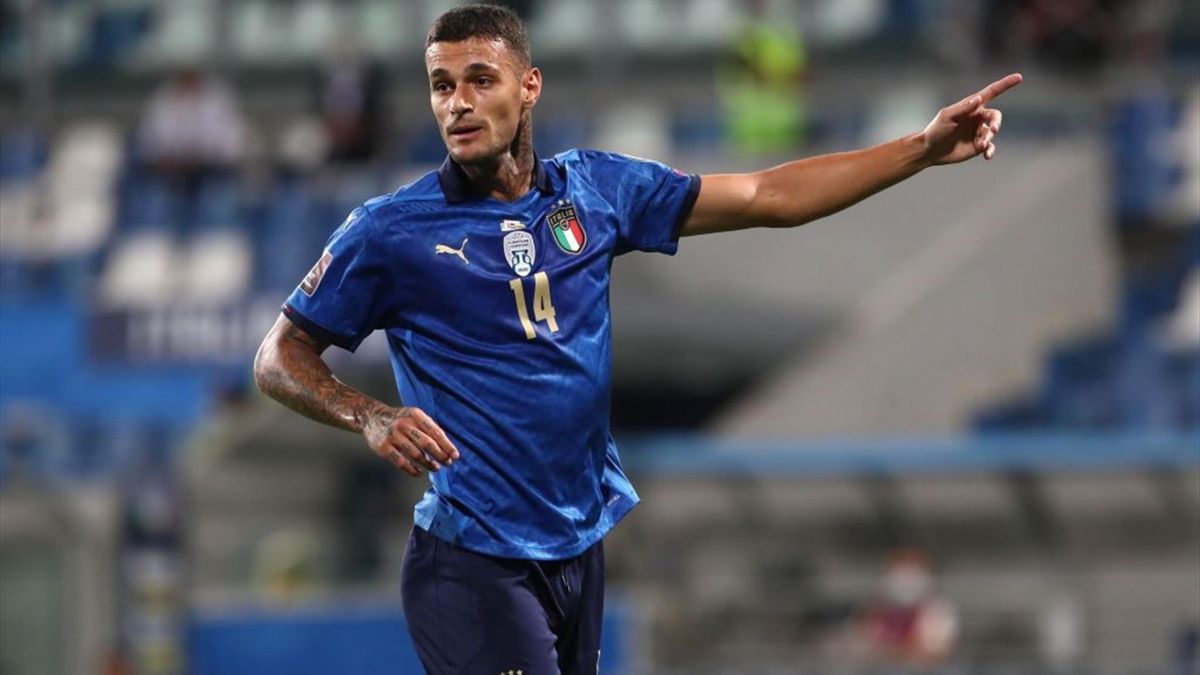 Inter Milan are not the only Italian football team keen on sihmimgScamacca, AC Milan also wanted to sign the 23-year-old attacker who's one of the most promising Italian players. Also, he's one of the best young players in the Italian Serie A and the general consensus is that he's destined to move to a big club.
A lot of Italian football fans are tipping Scamacca to replace Lazio star Ciro Immobile at the top of the attack as far as the Italian senior national team is concerned. Immobile is a scoring machine at club level, but he has not been able to transmit that sensational form to international football. The Lazio striker is the leading goalscorer in the Italian top flight this season with 24 goals including his hat-trick in the 4-1 win at Genoa..
Sassuolo has confirmed the news of the contract extension for Scamacca until 2026 thus putting the club in a very strong position ahead of the start of negotiations over a possible transfer this summer.
Scamacca has 13 goals in 30 league games for Sassuolo this season.
Inter Milan are still leading the chase for Scamacca ahead of this summer's transfer window ahead of city rivals AC Milan, but they would have to pay more after he signed a new deal. Sassuolo officials are keen to do a deal for the player, but wants more money for his transfer.