INTER MILAN GET MORE SUMMER SIGNINGS
Inter Milan get another signing ahead of the new season in Argentine player Ever Banega.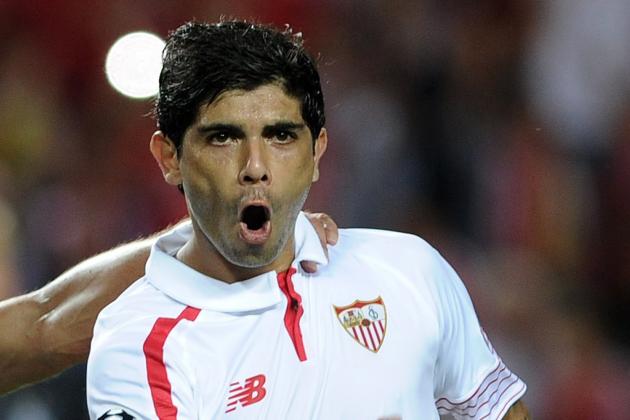 The player signed from Spanish outfit Sevialla on a three year deal. The 28-year old player joined two years ago and was a part of the team that won the Europa League defeating Liverpool in the final in a keenly contested game. On their website, Inter Milan say the signed a "midfielder of quality and great charisma."
Banega made 25 appearances in the La Liga in the past season where he scored five goals and made two assists. He has played for Boca Juniors, Valencia, Atletico Madrid and Newell's Old Boys. On the international scene, he has 47 caps to his name playing for Argentina.
Inter Milan are also hoping to get more players as they prepare to give Juventus a run for their money in the Serie A the coming season. The latest on their wish list is West Ham playmaker Dimitri Payet. Roberto Mancini wants the Frenchman to join his team ahead of the coming season after putting up sterling performances for West Ham in the Premier League and his very decent show so far in the Euro 2016 for France.

The club which received a multimillion dollar investment from a Chinese company, Suning Commerce Group, are valuing the player at £38million. The player is one of the best attacking midfielders in Europe and the club are weighing up submitting this bid for the player, despite the interest from other clubs. The 29-year old joined West Ham from Olympique Marseille, after spending time at Lille.
West Ham will likely not consider any offer from any club side after tagging him 'priceless,' following his performance after the first two games at the euro 2016 for France where he was the standout player. In February this year, after his great start into the season, the club revised his deal by rewarding him with five and half more years.